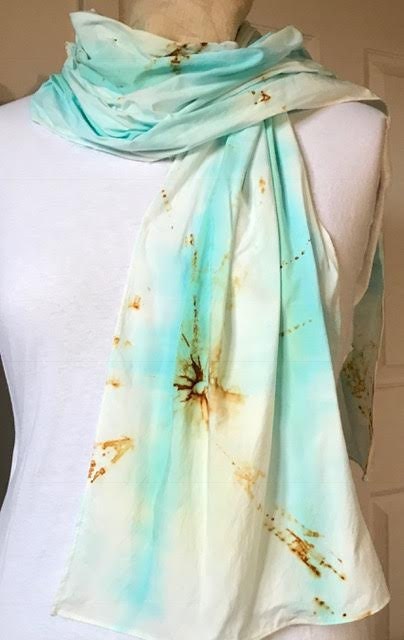 As the rain began to fall and the weather got wet and dark, I turned to a new medium that can be set up more quickly then the dyeing process. I began to play with rusting things on my scarf blanks.
Rust dyeing is very intriguing and the possibilities are endless. There are dozens of blogs and a variety of directions, so I just started to experiment to find what works well for me. One of the things that I ended up doing was combining colored dye and rust dyeing mostly in simple patterns. I am most excited about the combination fo blues and the browns from the rust. These colors make a lovely combination.
Here are a few examples. Look for more in the days to come. Enjoy your friends and family in this holiday season.