Ice dyeing is a process of setting up the mordanted fabric and covering with ice. Then a small amount of dye powder is sprinkled on the ice. (I use a mesh tea strainer to help me sprinkle.) The tub with fabric, ice, and dye is left to its own devices and as the ice melts it carries the dye particles through the fabric and trickles down the folds and creases. The dye particles are diluted by the water that the ice makes as it melts, revealing intricate and lovely patterns.
Summer has brought us lots of hot weather. Intrigued by the patterns of ice dyeing, I set aside some studio time to explore ice dying on a variety of fabrics. The results were fabulous and very interesting. Each fabric has its own characteristics and each takes the dye a little differently.
I have found that cotton, maybe obviously, produced some of the best patterns. I assume that the fiber of cotton is more open then other fibers and thus takes the dye well. Here are my observations:
Cotton will yield some really bright colors along with subtle spaces where the dye has diluted.
Linen Cotton also lends itself well to ice dyeing.
Cotton duck (10 oz. Canvas) reveals subtle patterns with intense color in places.
Linen rayon produces very soft fuzzy patterns. The color is somewhat diluted looking. It is not a look for everyone, but I think I may stencil some interest spots into the pattern. That is a whole other bog topic!
The color choices also, make a difference. What happens when the dye starts to run with the melted ice is a separation of the colors of dye particles that make up the dye. That was a mouthful! So look at the example: sapphire blue. What do you see? Blues, reds, lavenders? The dye has these color components to make the sapphire color when dissolved in water. As the powder is sprinkled on the ice, there is no mixing of the dye particles to make the one color of sapphire. Instead the individual components might separate, if they mix it is as the melting ice wets dye particles together. They do so at will. I find the results fascinating.
Smaller pieces of fabric produce different results then large pieces of fabric. This may also be a duh! moment, but even with more dye powder then results are softer and more watercolor effect.
There are any number of blogs and Youtube Videos describing the process... Have fun!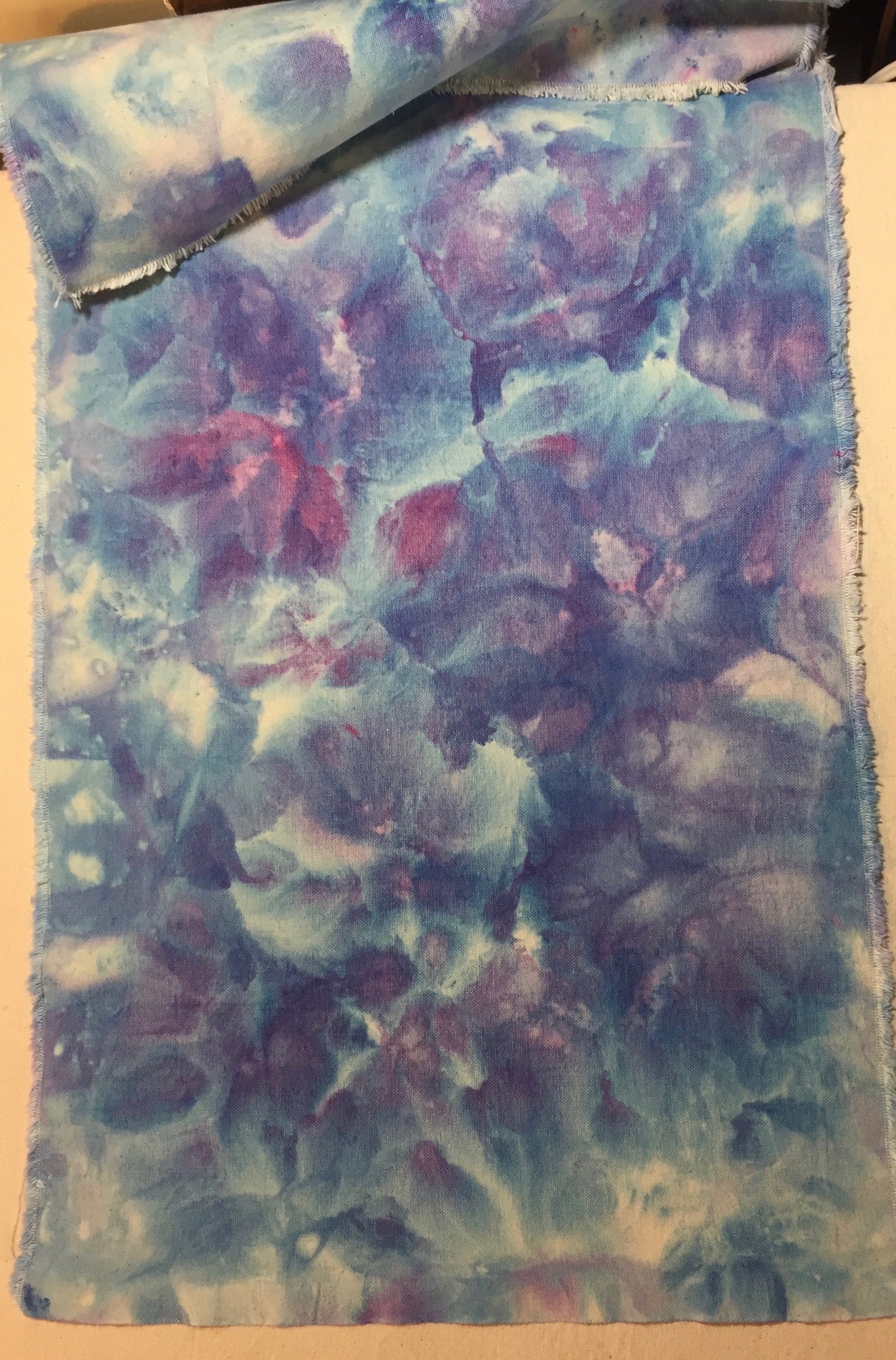 Sapphire Blue on Cotton Duck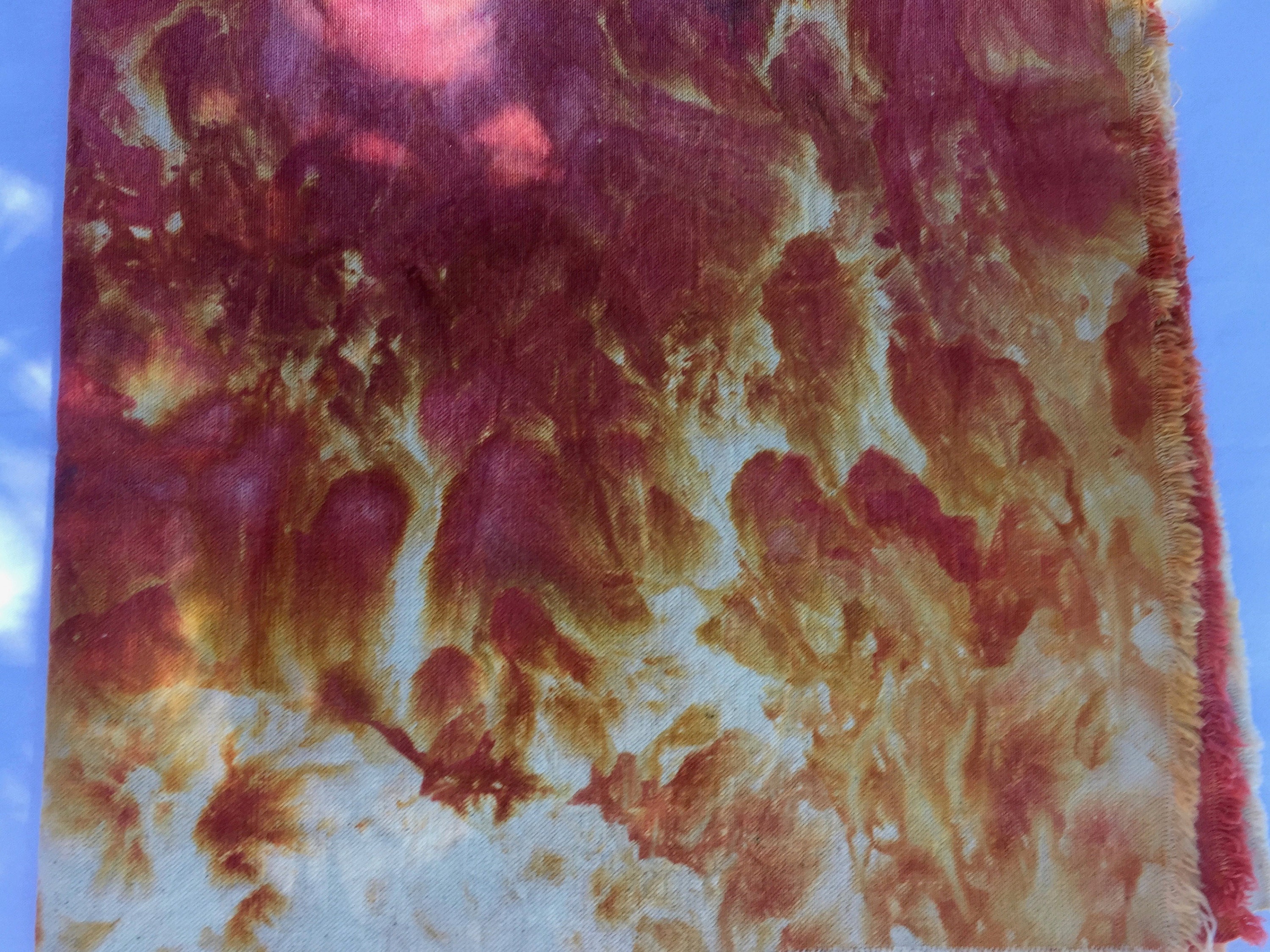 Pagoda Red and Rust Brown of cotton duck
Below: Hydrangea and Charcoal Gray, lots of separation, shibori pinned on linen rayon.