Right after the shutdown, I spent many hours in my studio trying to find things to do that would use fabric that I had on hand. Some of it was yardage, but I had a lot of scraps. I decided now was the time dig out those half finished projects. I opend one project box and had no idea what was originally in mind, but I had all these 2.5 inch squares and other lengths already cut. I played around with a few and ended up with several smaller lap quilts for harity.
My favorite though was playing with the squares. My original thought was to go corner to corner with monochromatic to bold color, but as you will see - not quite! As I dug deeper into the project boxes I found more cut squares and this is the result!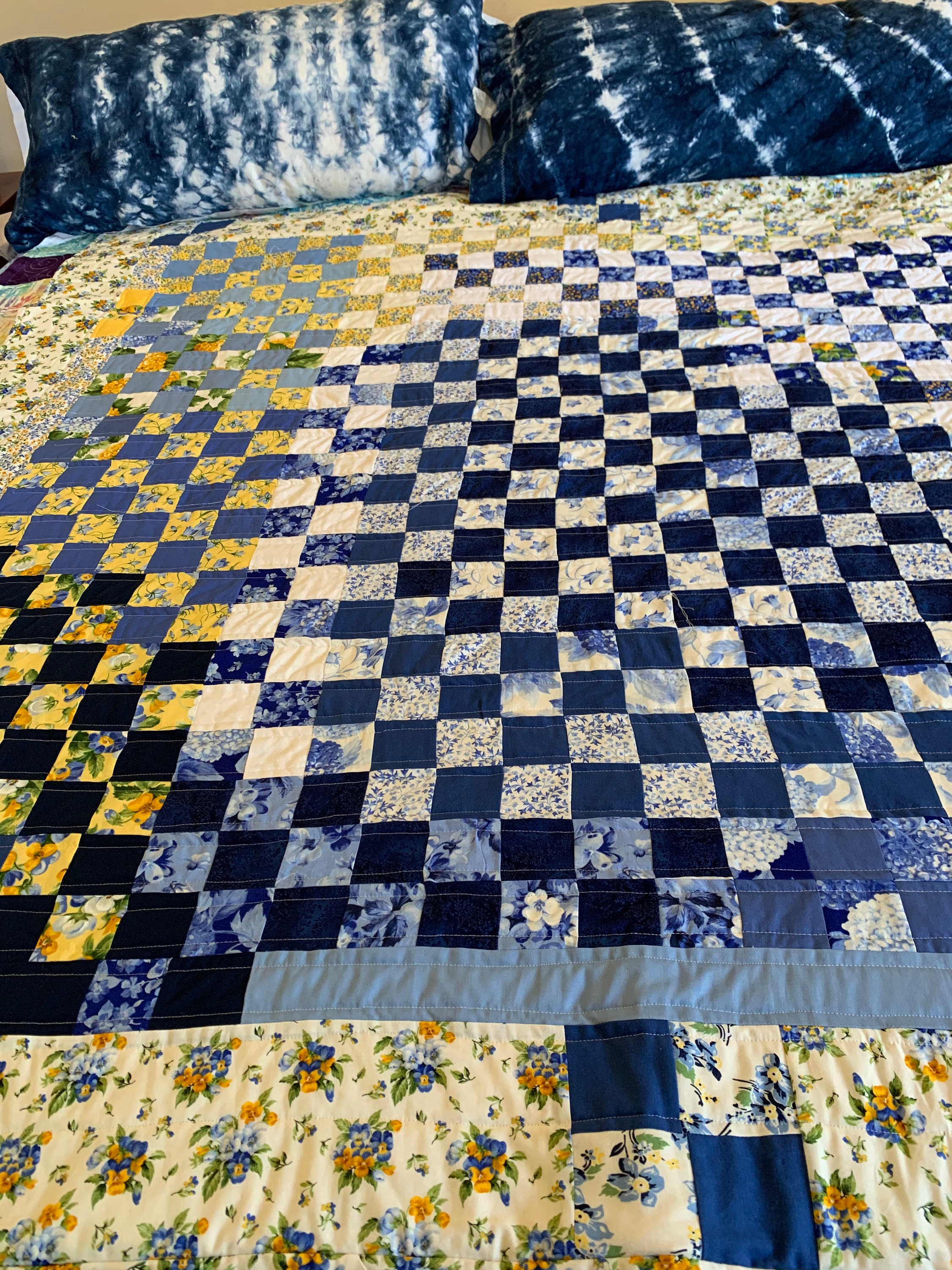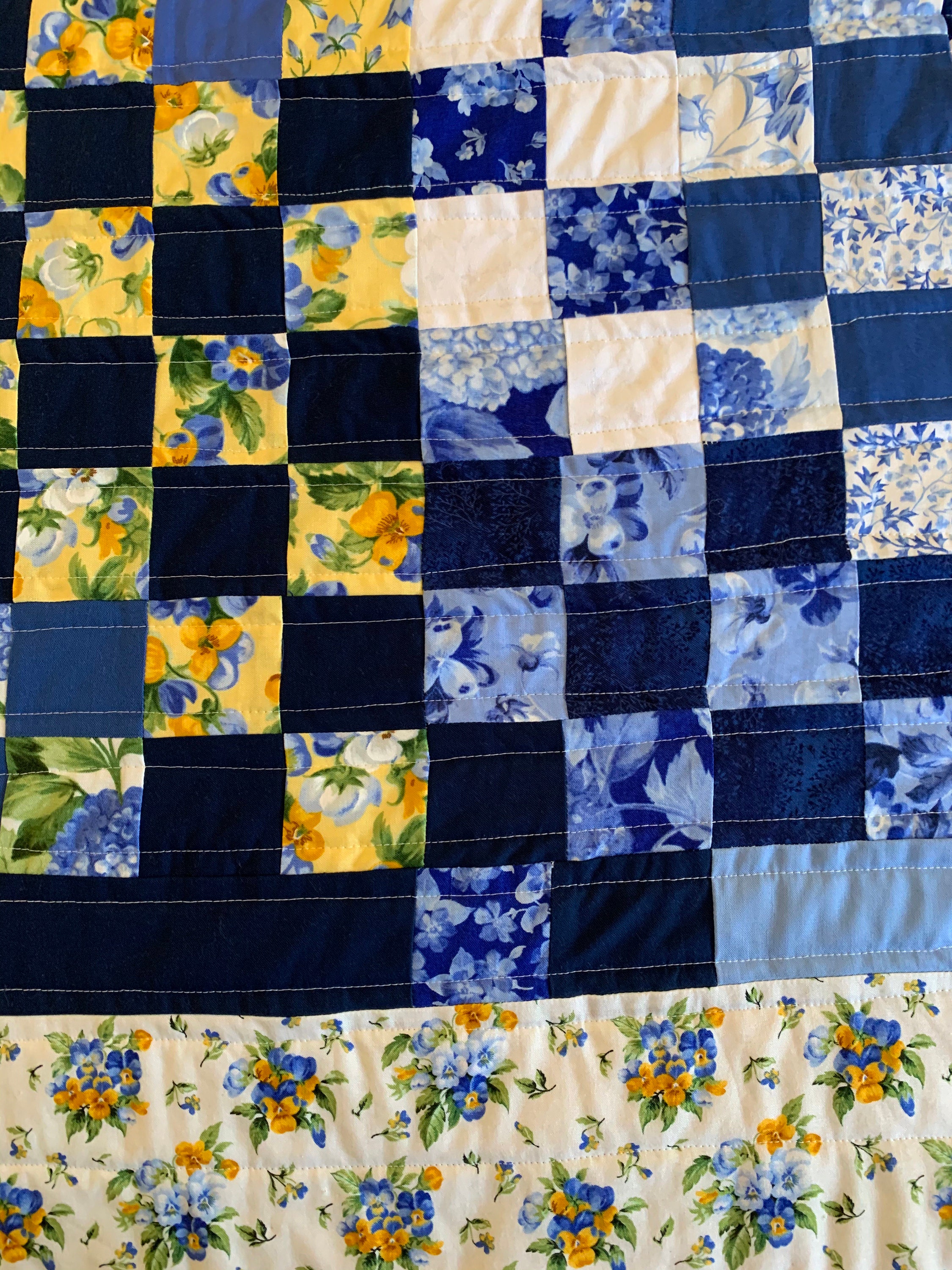 I love the rich colors. It is really a lap quilt, but it did add an extra layer in the cold months of 2020 and 2021. And the rich colors make me happy!