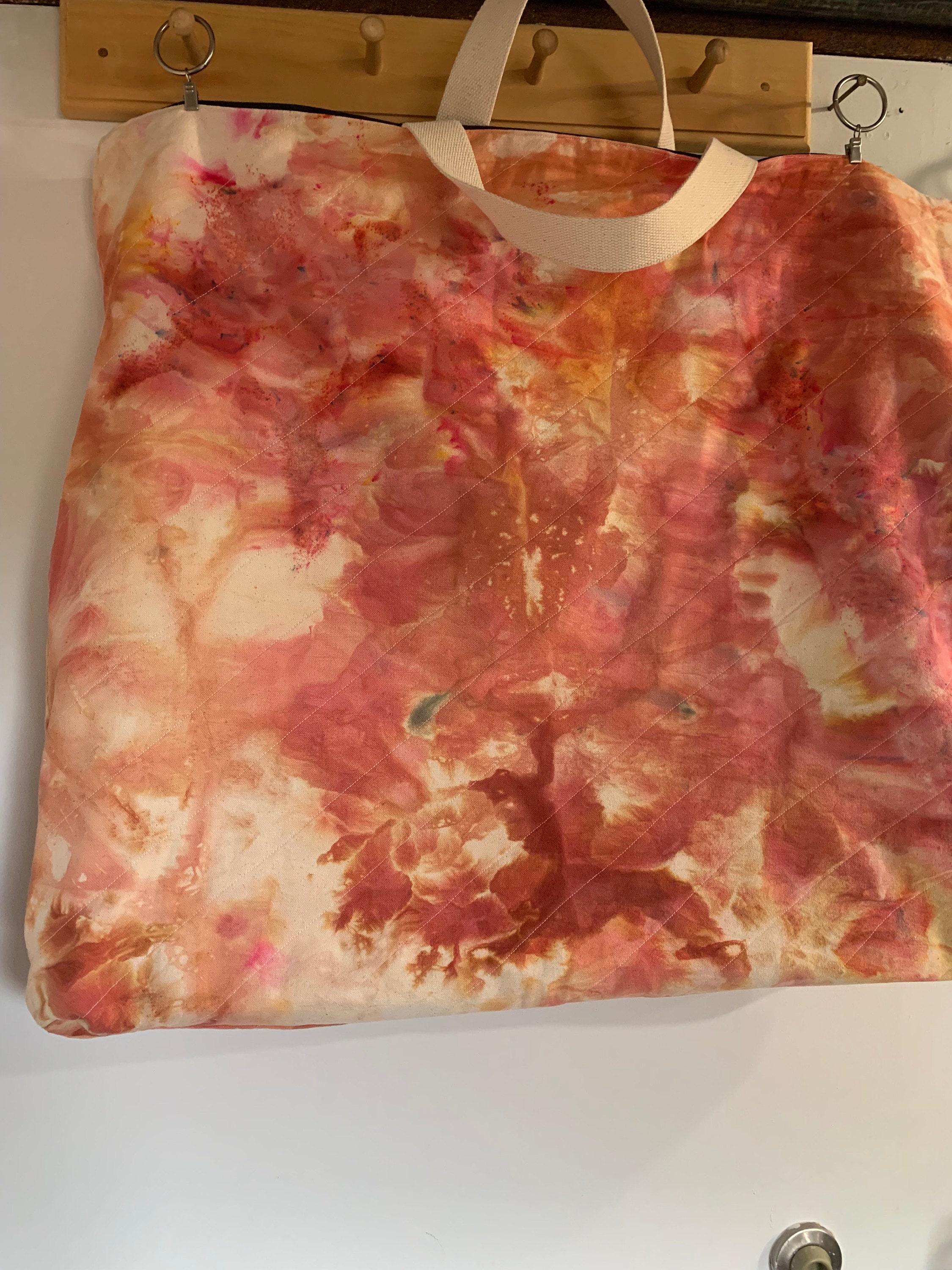 Portfolio bag, ice dyed in Pagoda Red, cotton duck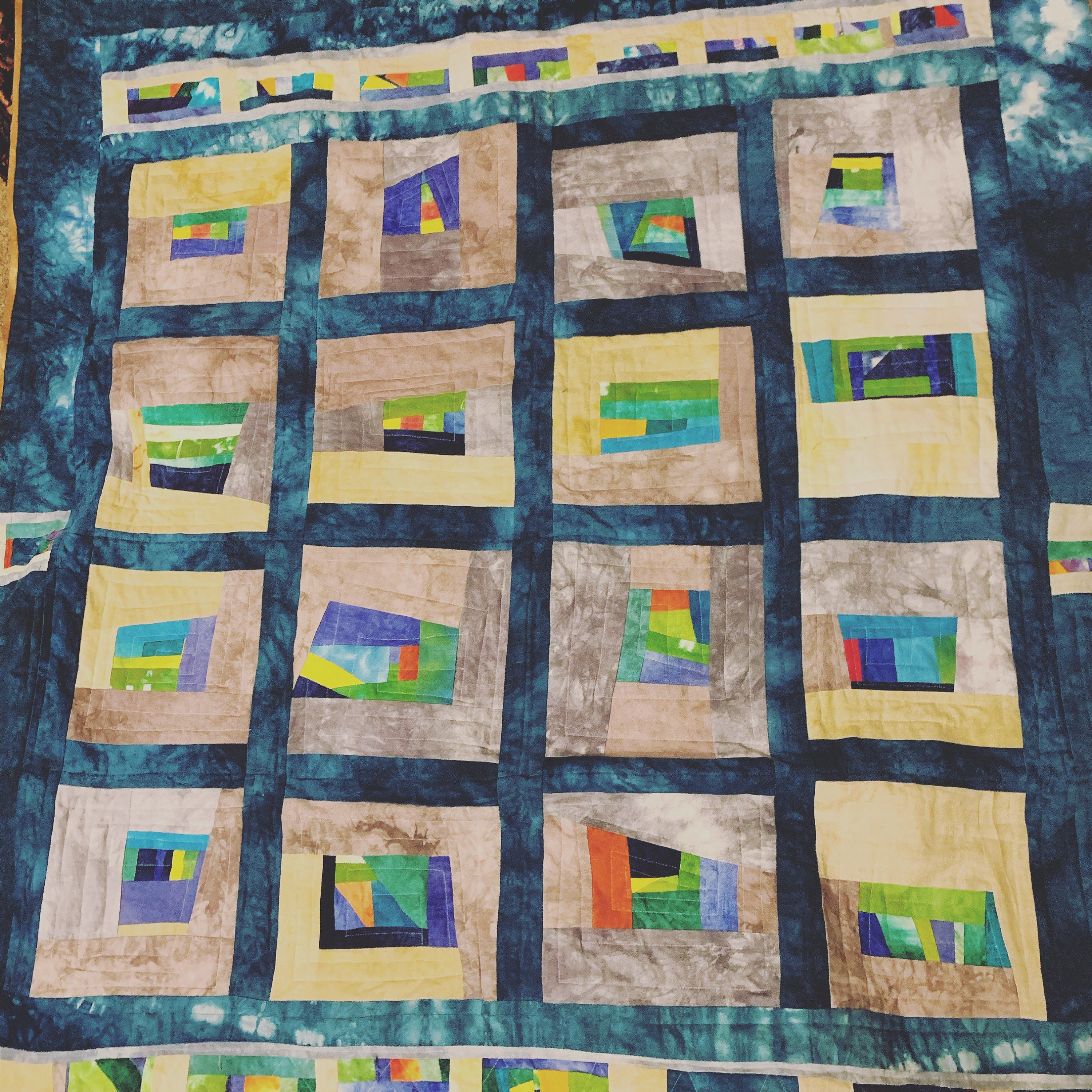 Lap quilt, hand dyed linen and linen blends, mosaic blocks, 58 x 70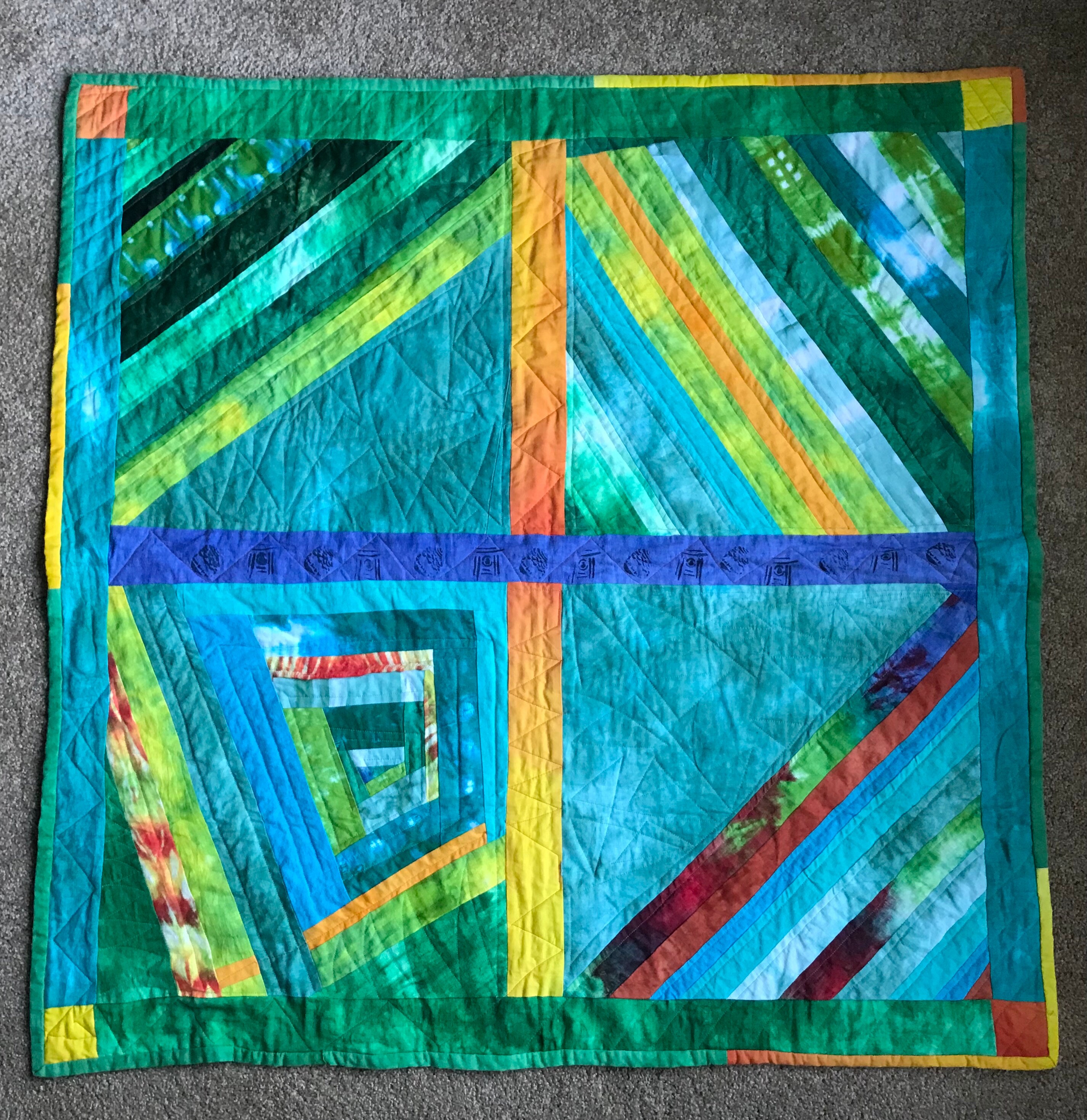 Small lap quilt, improve squares, linen and linen blends. apron. 48x48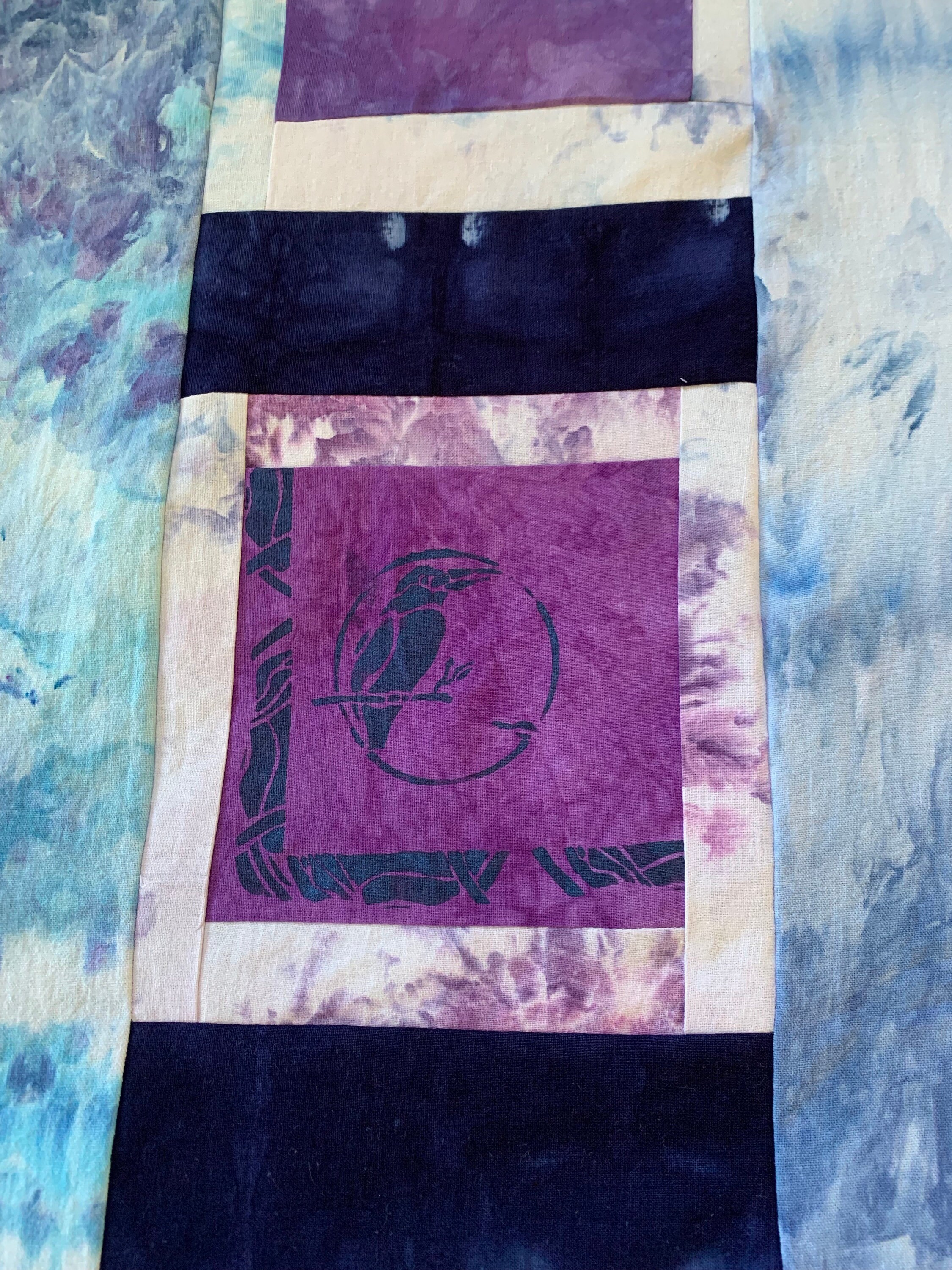 Raven stencil on redviolet linen cotton between shibori in navy linen cotton and ice dyed periwinkle linen rayon. Whole cloth quilt top in the making.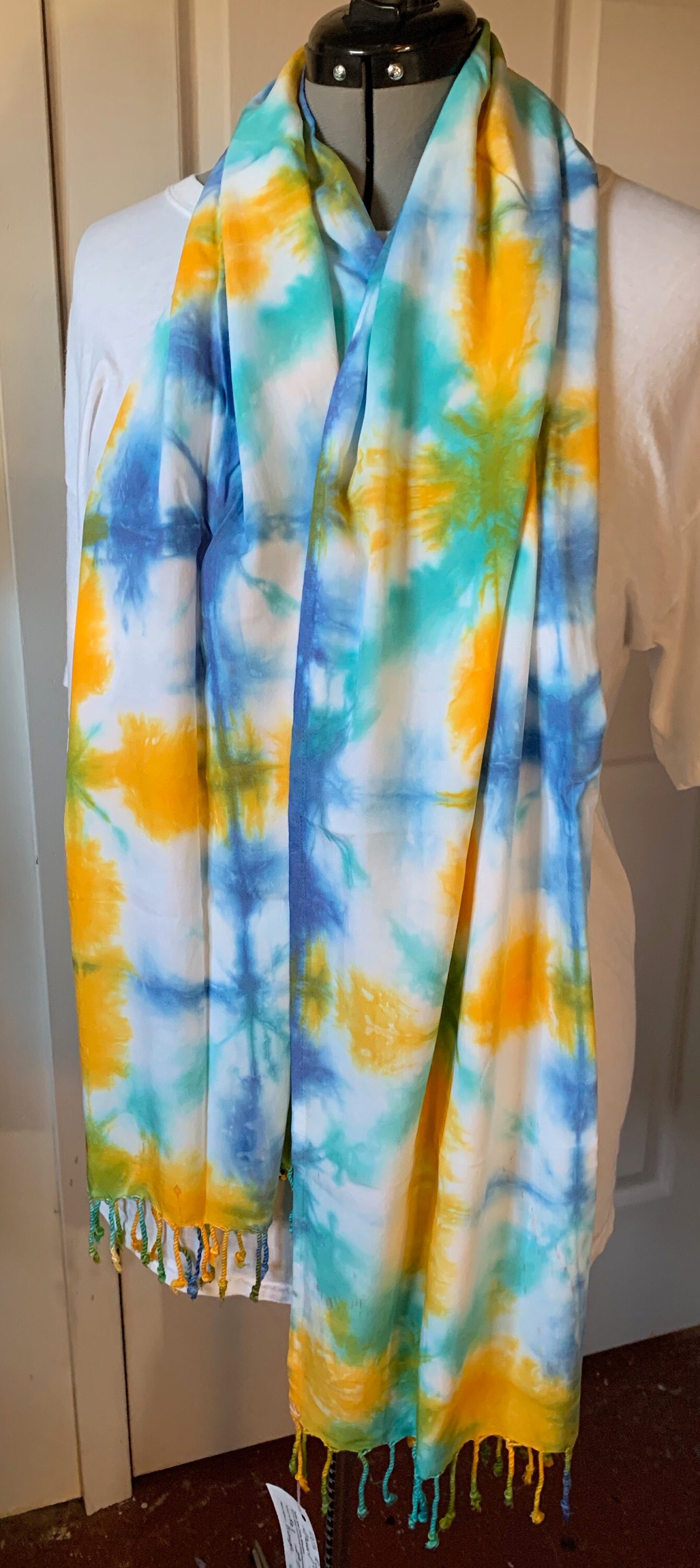 Spring scarf, deep yellow with mermaid green and royal blue shibori. Rayon with fringe.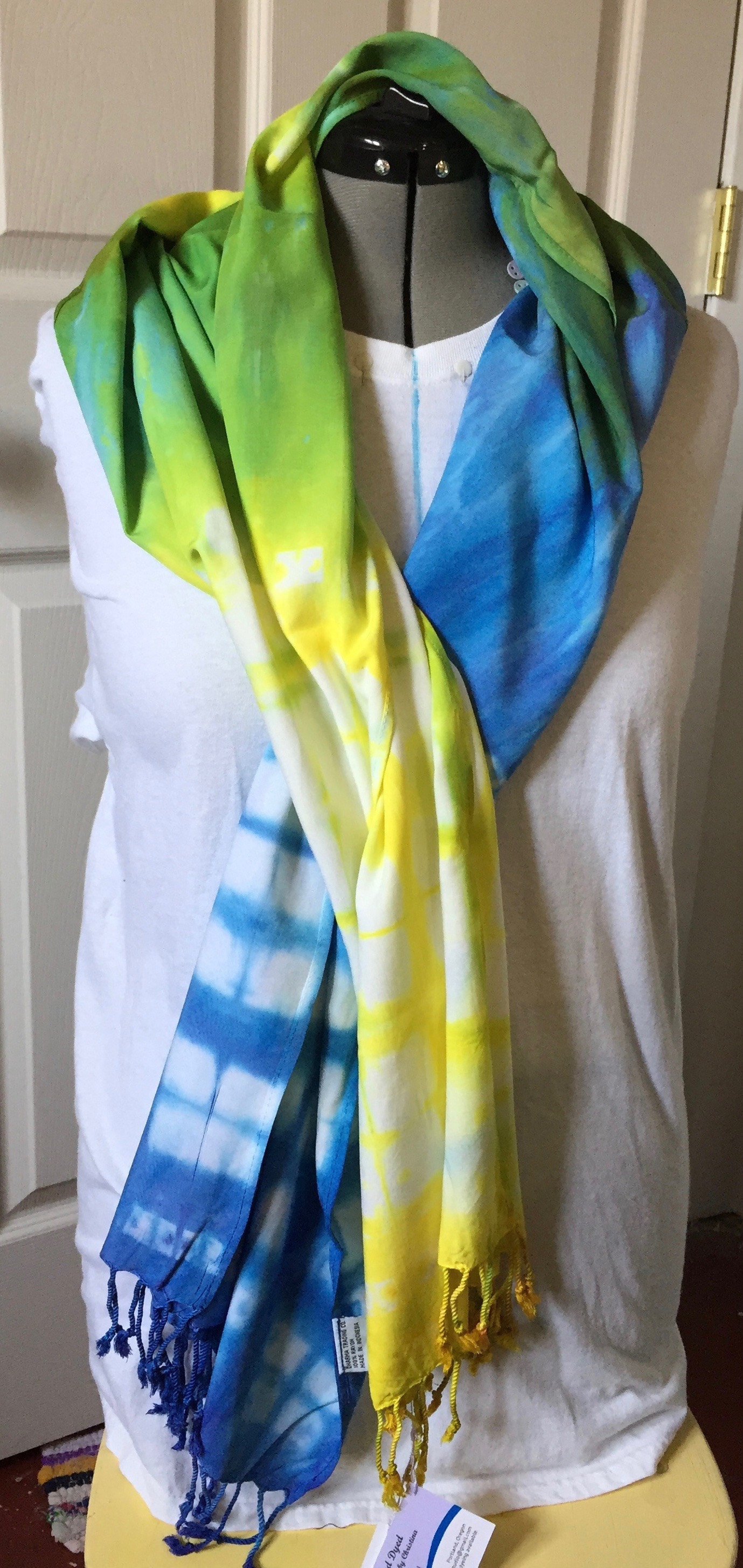 Spring scarf, royal blue shibori and yellow crossover into green. Rayon with fringe.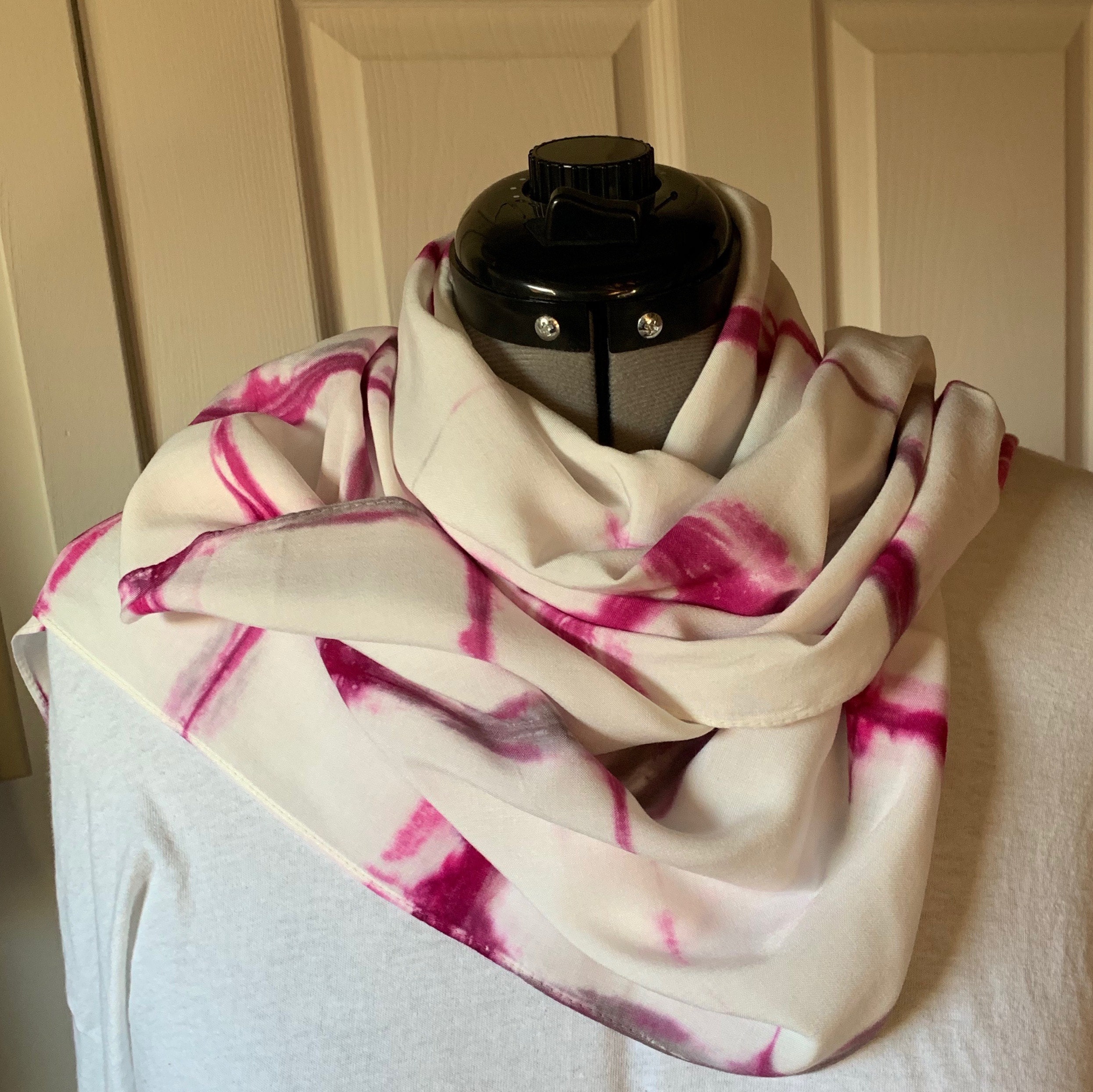 Spring scarf, fuchsia window pane shibori. Rayon.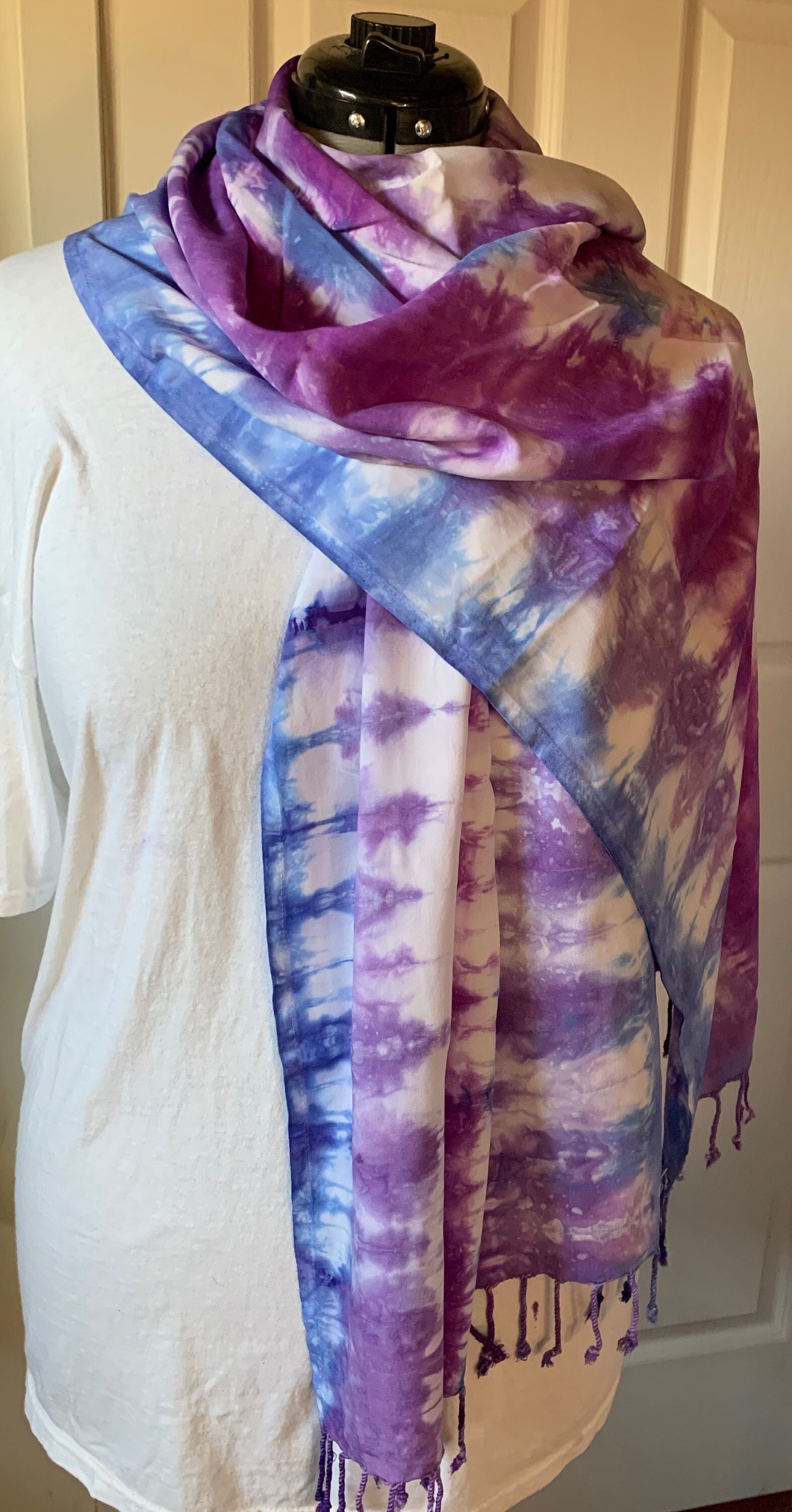 Spring Scarf, royal blue and hydrangea shibori. Rayon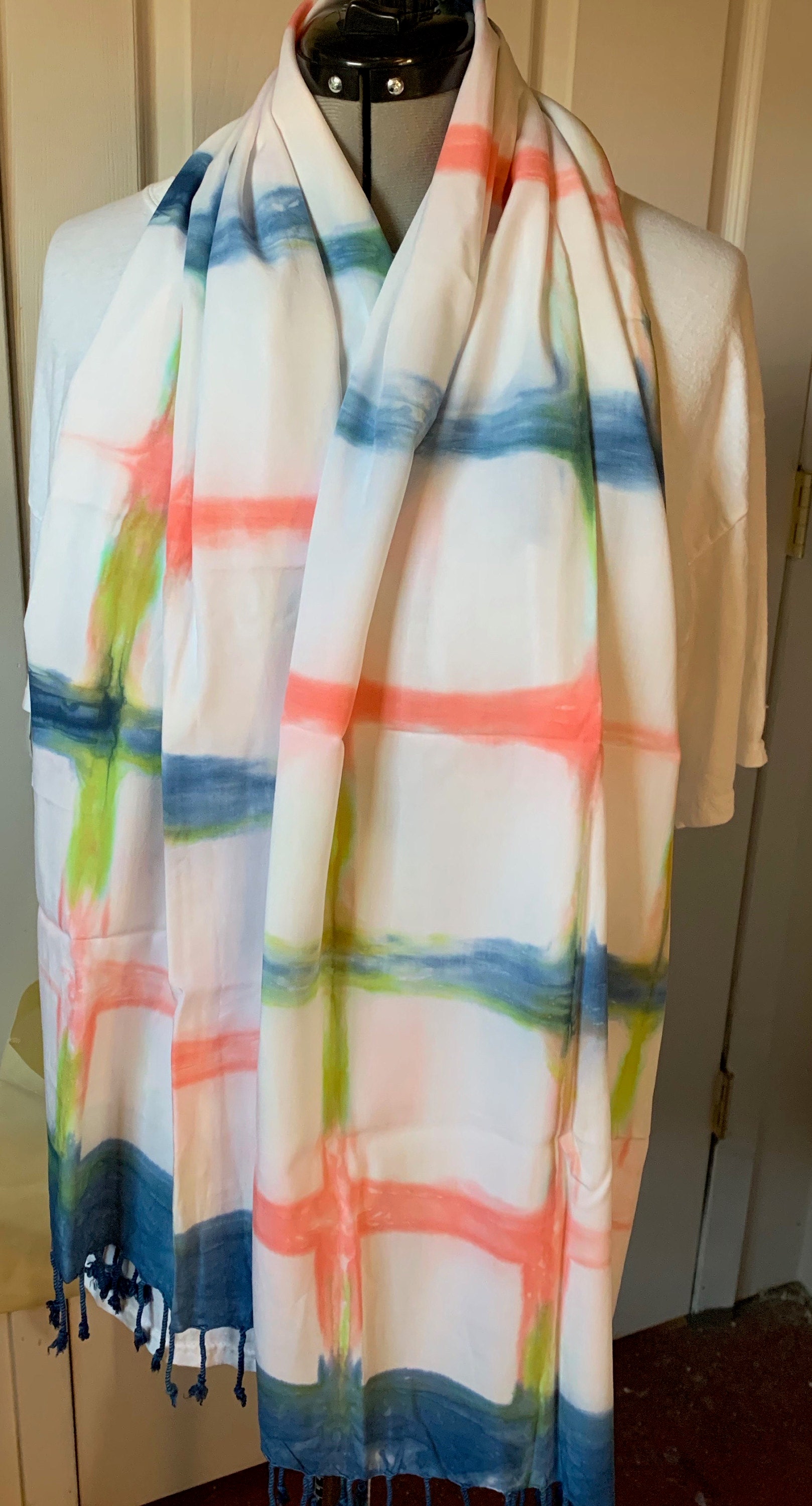 Spring scarf, windowpane shibori in trending coral, line green and indigo blue. Rayon with fringe.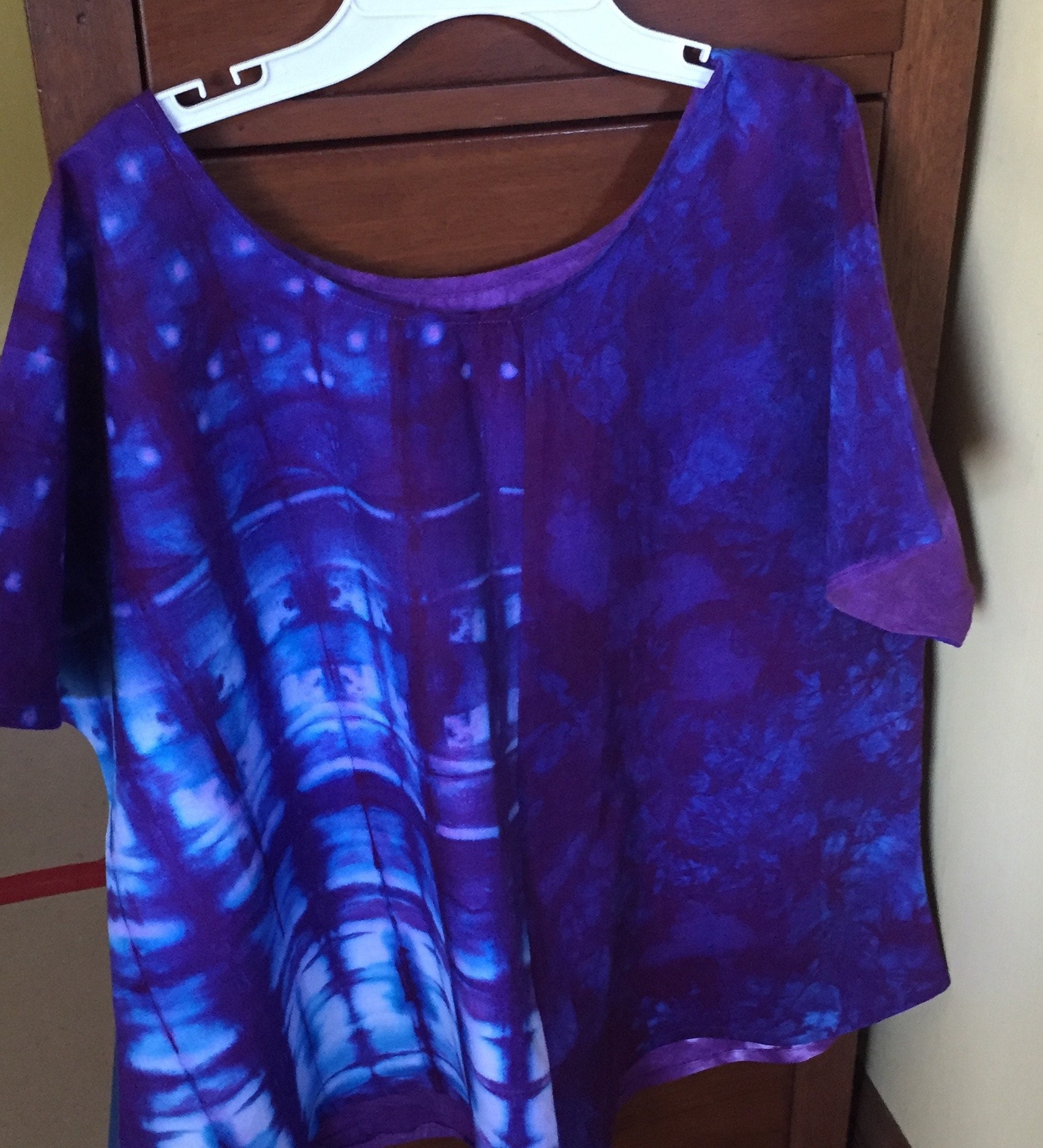 Pieced shibori garment in blue violet that breaks with turquoise accents around the ties and pins. One of my favorite dyes becasue of its unpredictability.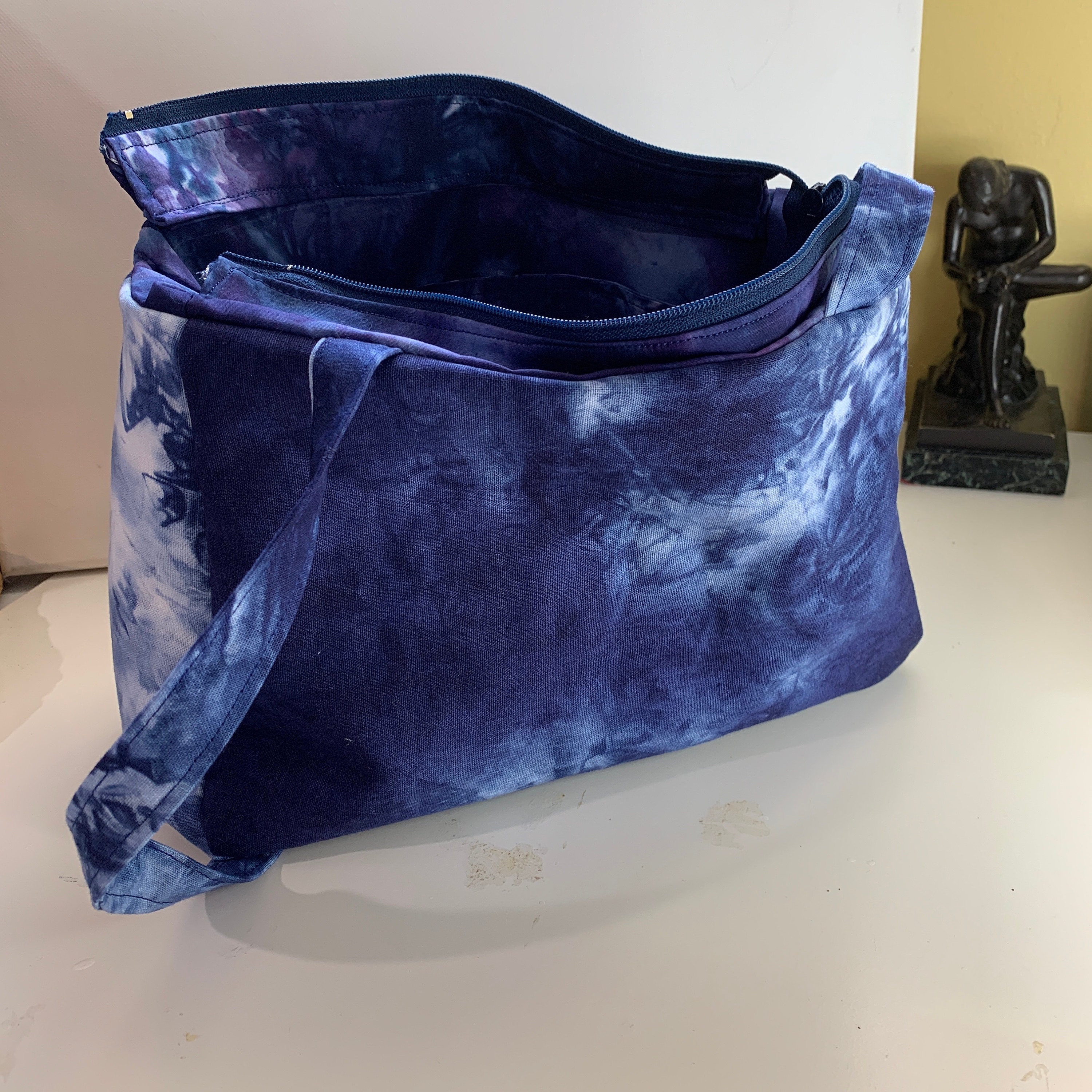 Baker Street Bag from Sew Sweetness. Done in mottled Navy linen cotton, lined in navy ice dyed Kona Coton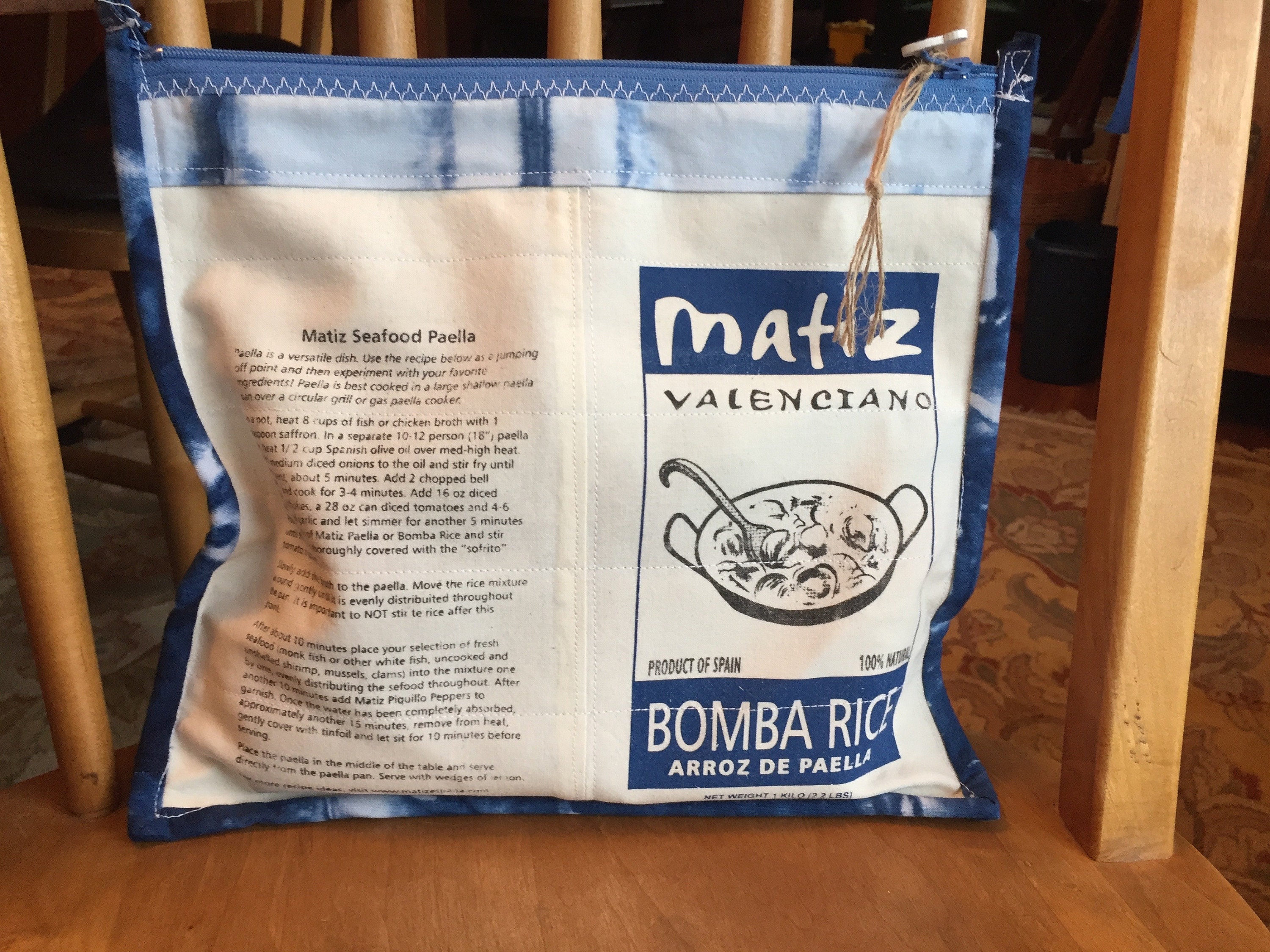 Pair hand dyed shibori Kona cotton with recycled bag from a rice product and make a cute little zippered bag for snacks. Charming and keeping things uncluttered.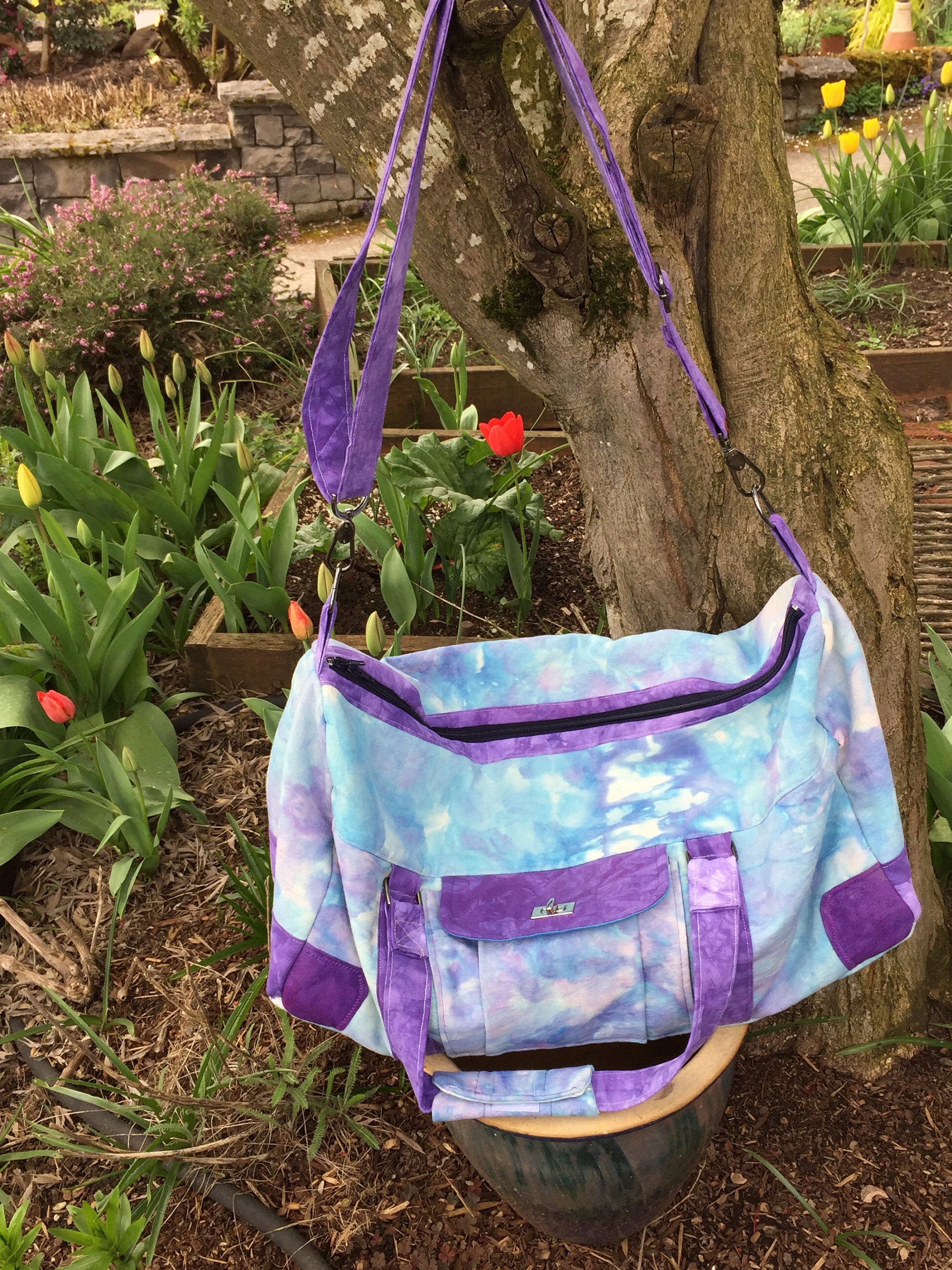 Duffel Bag in the wild!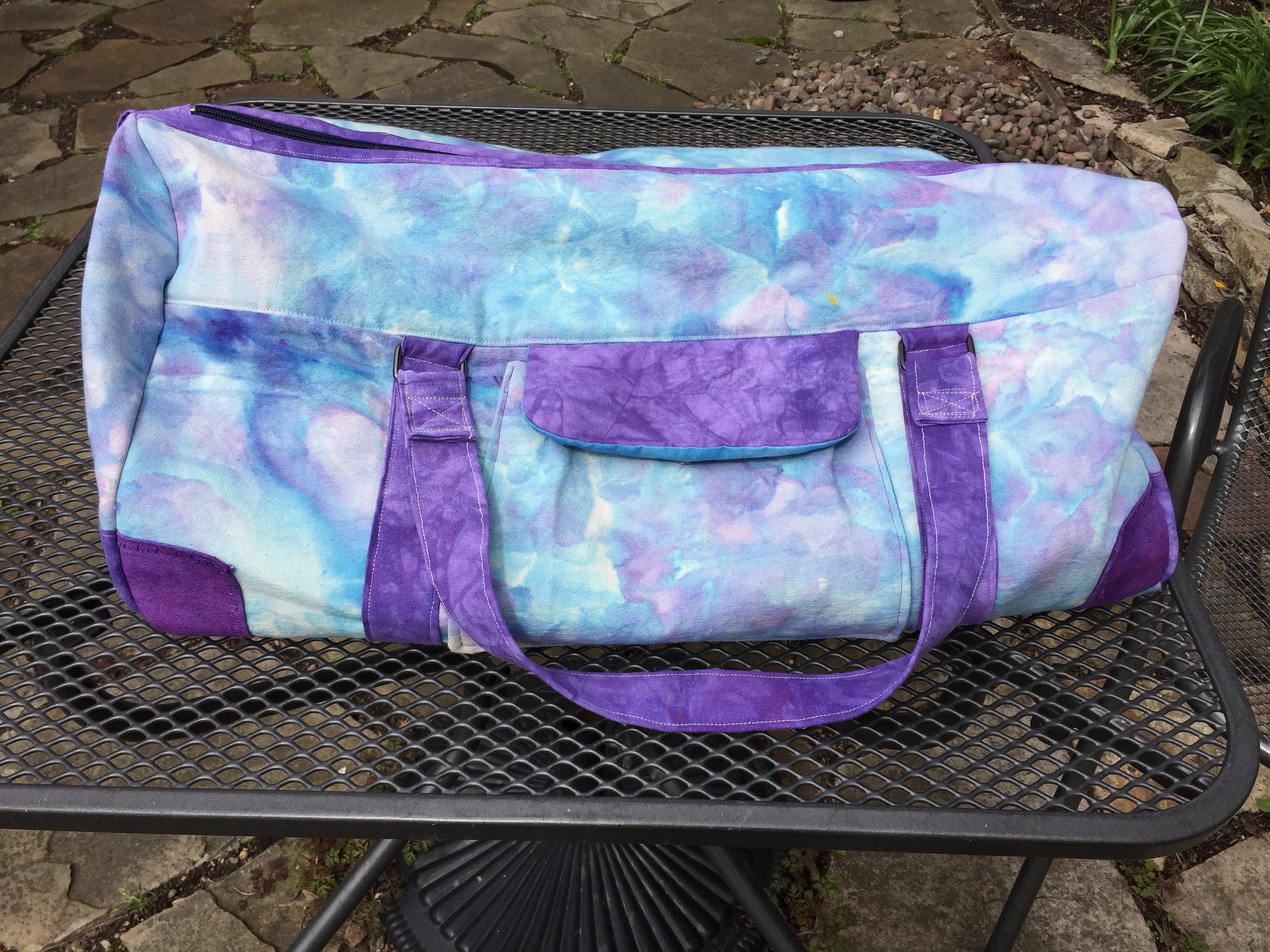 Duffel bag in Periwinkle ice dyed canvas. Accents in Hydrangea done in linen cotton. Interior of bag in Kona Cotton.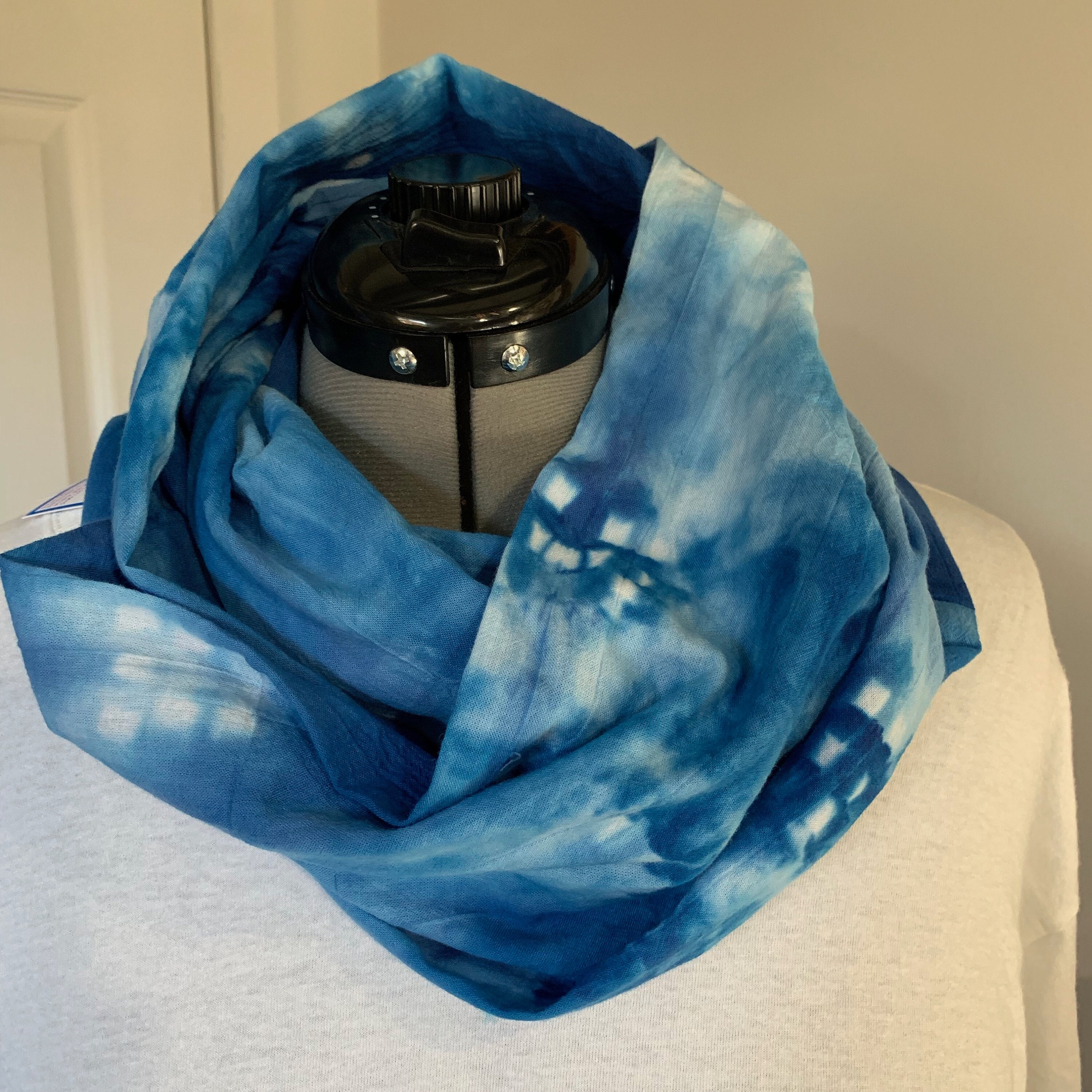 Shibori rayon scarf in Royal Blue. Infinity scarf in cotton double gauze. Great under a coat or as a color accent for that perfect outfit.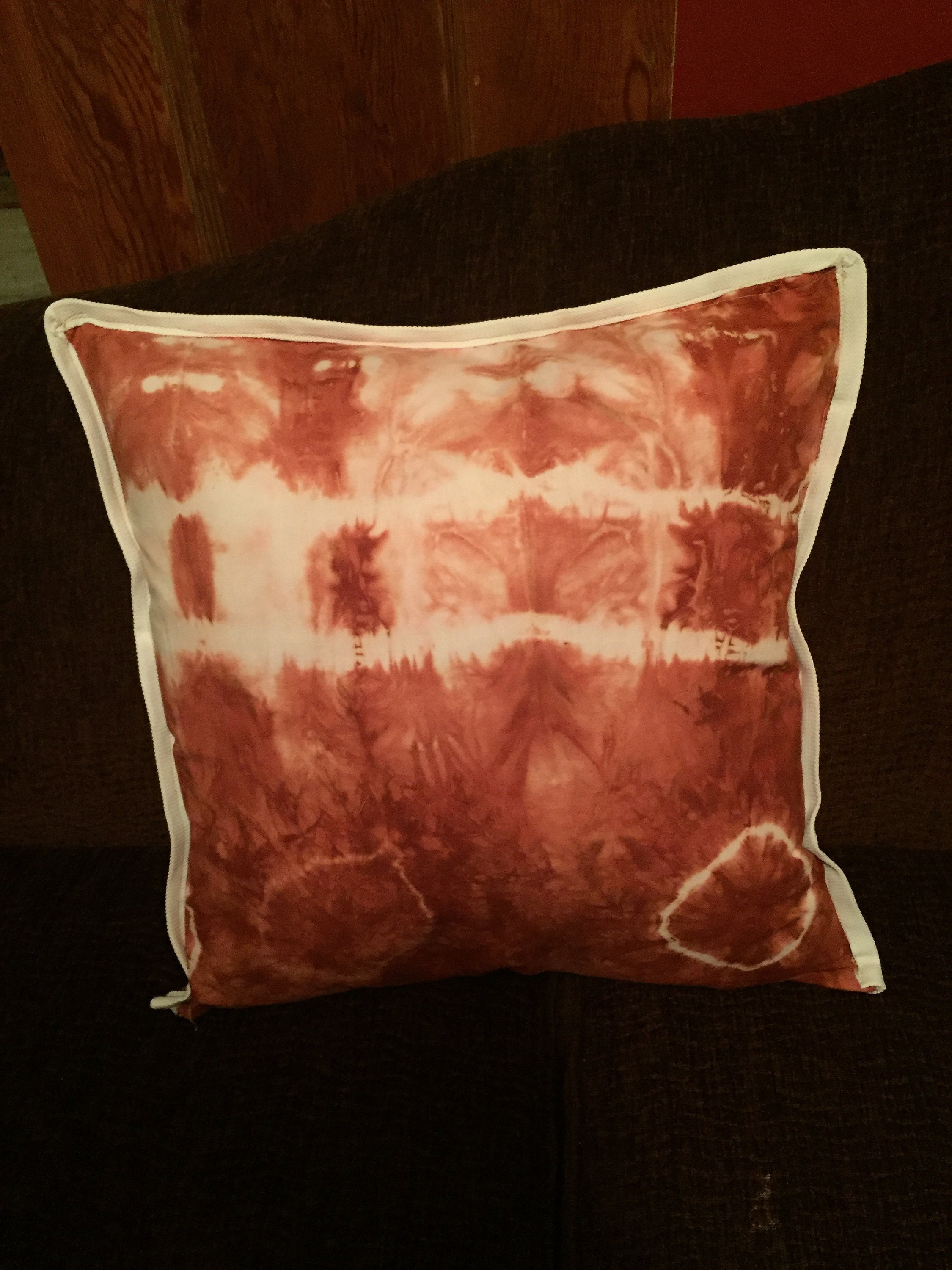 Traditional Shibori in a rich Pagoda Red. Pillow sham. 18 x 18, each side is a different pattern.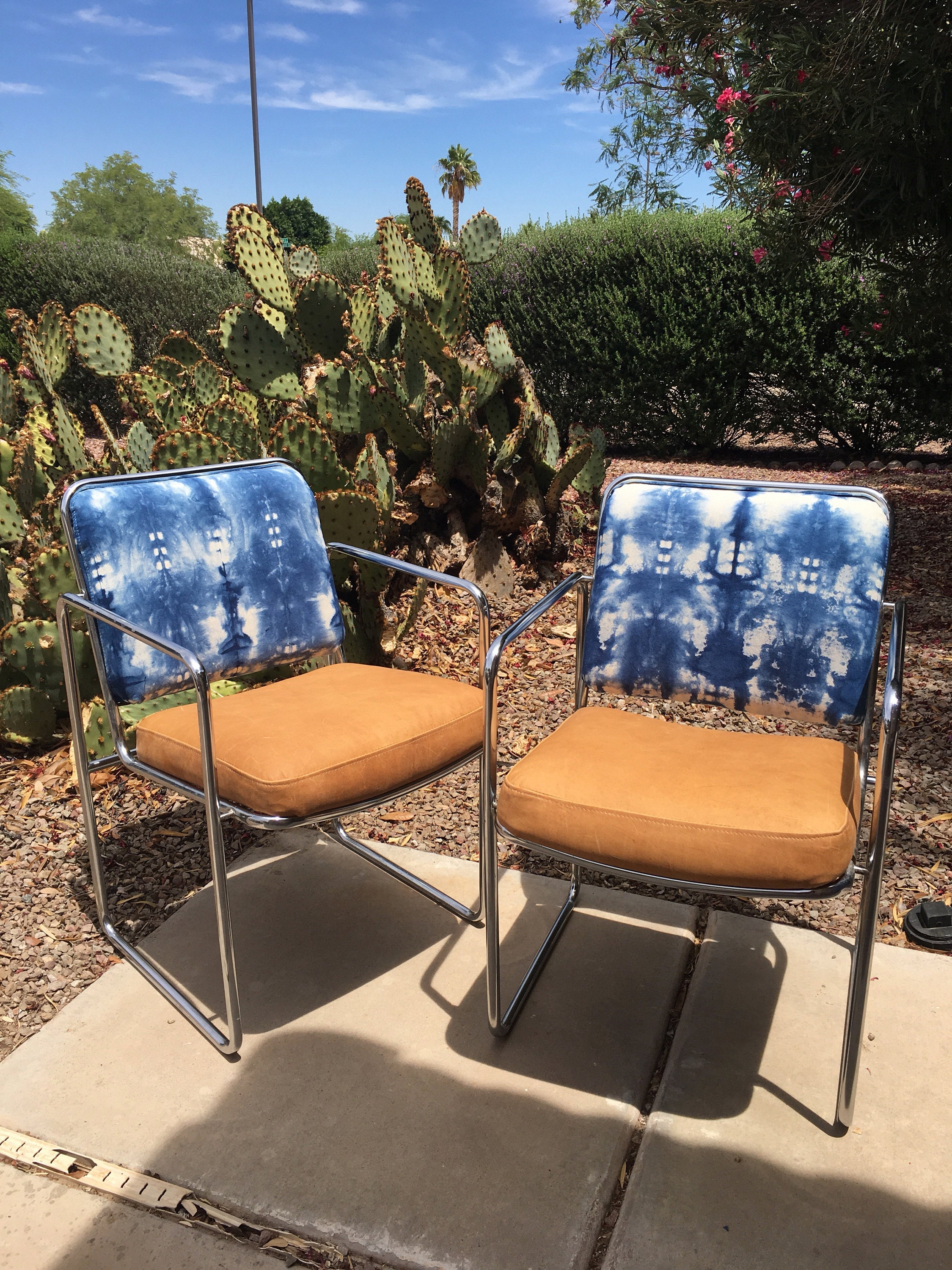 Hand dyed shibori denim from Daily Hand Dyed upholstered for Opal Interiors, Gilbert, Arizona.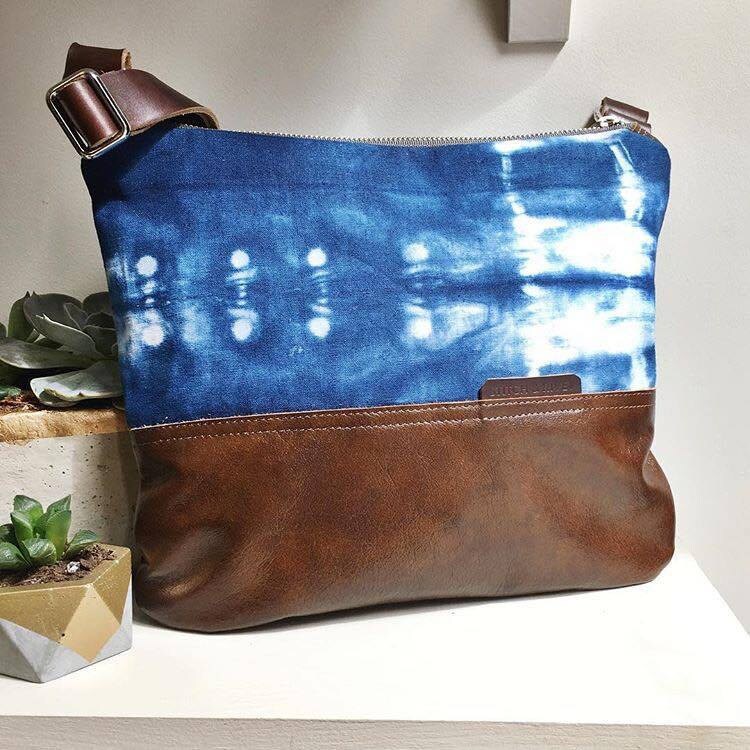 Hand dyed shibori denim from Daily Hand Dyed and leather by Stitch.and.Rivet, Washington DC.